Excessive pollution of the air keeps most of the mega cities in the world in stranglehold.
Metropolitan residents pay a high price for the economical upturn. Millions of people die every year because of smog. About 70 percent of the energy consumption is caused by the burning of fossil fuel. Limitation of pollutant emissions even in private homes is urgently needed and therefore politically desirable.
Learn more
Imagine a system which could cut up to 15% of your heating fuel consumption.
10,000 litres oil
You can save per year with a 400kW heater.

26,000kg CO2
You can spare the atmosphere's pollution.

2,500 pinetrees
You would need to plant to offset the CO2 instead.
Together with Saint Gobain, the world's leading high-performance ceramics manufacturer, Accuramics exclusively developed an energy saving system to be implemented in boilers.
This technology has proven to reduce polluting emissions by an enormous 15 to 30% and at the same time save 8 to 15% of the fossil energy input.
Accuramics has showed best results in systems from 100 kW to 2,000 kW. Nevertheless it can be implemented in heating plants of almost all sizes up to an output of several Megawatts.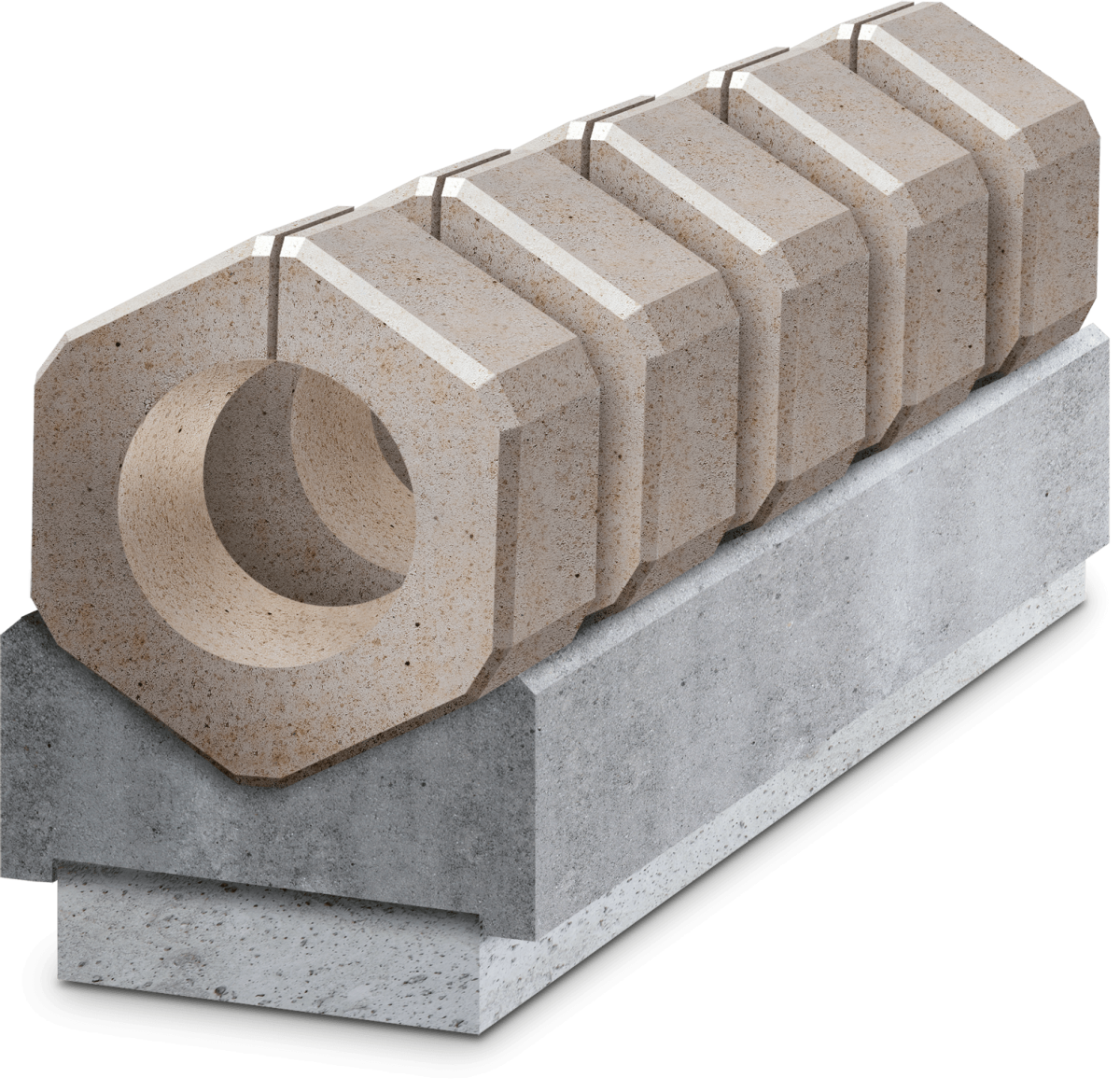 Accuramics 1100 is a ceramic based energy system that can be easily integrated in your heating system.

The ceramic saves energy during the heating period of your boiler and sets it free during the down time.
This effect extends the down time of your heater substantially with the same amount of fuel. Accuramics is a clever way to spare heating costs while reducing emission release to the environment.
Using Accuramics hight-tech ceramics, however, the stored heat energy is transferred continously into the boiler.
As a result, the re-firing of the burner is delayed and its downtime is substantially extended. In addition, the heat transfer to the boiler body is significantly enhanced by flame radiation and flue gas.
The exceptional heat-storing high-performance ceramics is resistant to high temperatures and extremely resistant to temperature changes. Despite being exposed to extremely high temperatures, Accuramics is 100% free of wear.
Keep your own boiler
The acquisition of an Accuramics heating system not only amounts to about an eighth of the initial cost of a new heating boiler – It also saves future expenses
Uncritical gas loss
Heating systems with an elevated exhaust gas loss can be improved by adding the Accuramics heating system to the circuit.
Guaranteed wear-free
Although modern ceramic-store-
systems are wear-free, Accuramics provides an extra warranty as well as product security on its heating
systems.

Easy installation
The installation only takes about a couple of hours and is being taken care of our expert team without any kind of noise disturbance and without leaving a mess in your basement.
Eight powerful reasons for Accuramics hich tech
ceramic system
Is politically desirable because it protects the environment by substantially reducing pollutant emissions, particularly CO2 and NOX (particulate matter).
Supports the conservation of natural resources such as fossil oil and gas.
Reduces significantly the oil or gas consumption of a heating system.
Improves thereby the energy balance of the heated property.
Consists of 100% wear-free components.
Lengthens the life span of the burner and reduces energy consumption at the same time
Provides a longer life span of the boiler by reducing rust-causing condensation in the boiler.
Features short payback periods.